From Wadner:
I am a husband, a father to two beautiful children, and a Town Meeting Member for Precinct 15 in
Brookline. I am also an attorney with more than 15 years of experience in state government. I have
worked in different capacities as an attorney with the Commonwealth of Massachusetts. As Counsel for
Bar Admissions/General Counsel at the Board of Bar Examiners, I manage the character and fitness
process for applicants seeking bar admissions by examination, by motion, by transfer of Uniform Bar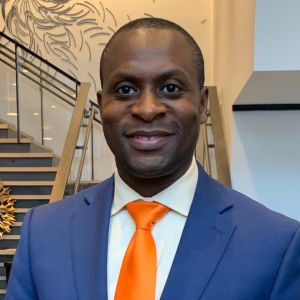 Exam scores; and the foreign-educated attorneys' process. I also worked as Assistant General Counsel
at the Department of Criminal Justice Information Services, where I provided strategic legal advice to
the agency staff and criminal justice agencies on criminal offender record information (CORI) and
licensing laws. In addition, I have served in different volunteer capacities with the Brookline School
District. I am a parent leader and attend monthly meetings with School Superintendent, Dr. Guillory. I
also serve a member of the Florida Ruffin Ridley School Site Council. Between 2017 and 2019, I was a
member of the Brookline School District's Math Program Review Committee, where I had played an
instrumental role in revamping the K-8 Math Program. Lastly, I served for five years as co-president of
the Extended Day Program at the Florida Ruffin Ridley School and implemented a number of changes
that improved and strengthened the program's operations.