The Brookline Education Foundation's annual event in May, "Celebrating Teachers," is a special opportunity to celebrate the talent, enthusiasm, and dedication that Brookline's educators bring to our schools each day. This year, we congratulated all of our grant and award winners, and heard inspiring speeches from 2022 Caverly Award winners Nicole Chasse, kindergarten teacher from the Ridley School and Joslyn Vendola, ExCel math teacher from Brookline High School. You can watch Dr. Guillory's introduction, and the Caverly speeches, by clicking on the links to the right.
2021 Caverly Award Winners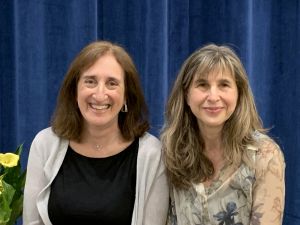 The 2021 Caverly Award winners were Francesca Stark from Driscoll School and Betsy Davis from Brookline High School. Congratulations!
2019 Caverly Award Winners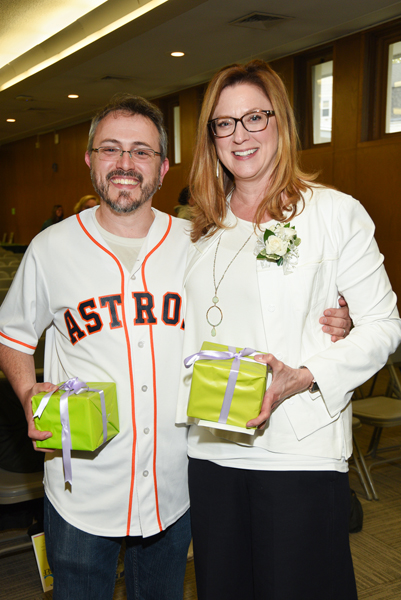 The 2019 Caverly Award for Excellence in Teaching recipients are Laura Vish, Speech and Language Pathologist at Runkle School and Mark VanDerzee, Drama and Improv at Brookline High School.  To watch their incredible acceptance speeches, please click here:
Mark VanDerzee – Caverly Speech
Congratulations to Laura and Mark!