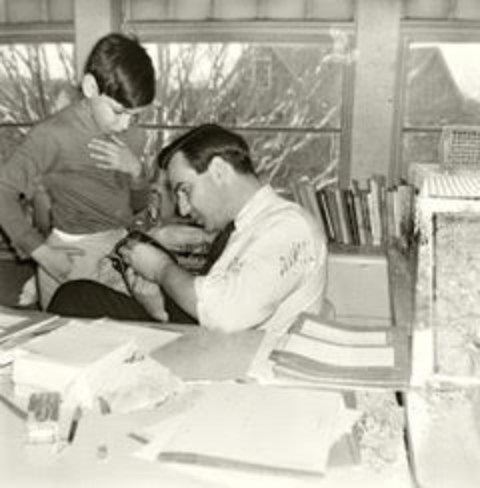 The BEF is pleased to announce a new annual award for middle-school teachers in memory of David E. Pradell, a beloved teacher at Lawrence and Driscoll Schools for over 30 years. This monetary award will be presented each year to one middle-school Teacher Grant recipient whose work will stimulate students' imagination and curiosity; help students develop self-assurance and self-esteem; encourage student collaboration and/or instill an abiding sense of social responsibility. The recipient will be chosen by the BEF Teacher Grant committee of the Board of Directors.
In the summer of 2020, the BEF was approached by former students of Mr. Pradell who had kept in touch with him until his death in September 2020. They were looking for a way to honor the impact he made on their lives so many years ago. During his 30-year career in Brookline, Mr. Pradell also taught 5th-grade students from all over town in the 'Gifted and Talented' program, as it was known then. His enthusiasm for creativity and curiosity was inspirational to his students, and he carried that love of learning throughout his life. "David took us on camping trips overnight, field trips around the city, played games with us in the playground and in the classroom, but he spent hours teaching us to think critically, write concisely, and learn the new math," wrote former student Sarah Salter Levy. Sadly, Mr. Pradell lost his battle with cancer this fall at age 90, but we are pleased that his legacy will be remembered each year with the David E. Pradell Award.
The 2023 Pradell Award was won by Megan Burdy Kaufman, Baker and Driscoll visual arts teacher, for her grant entitled "Chorotega Pottery of Costa Rica".
The 2022 Pradell Award was won by Elyse Terry of the Heath School, for her grant entitled "Putting Project Based Learning Into Practice".