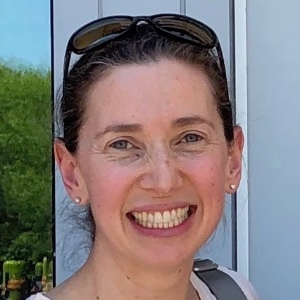 I grew up in Chicago and have lived in Brookline since 2007. My husband and I have three children, spanning elementary through high school, with a combined total of 24 years in Public Schools of Brookline at Lawrence and BEEP. We also have a dog, who has not attended PSB.
Before moving to Brookline my career focused on organizational psychology applied to education, specifically the creation and support of small schools and schools-within-schools in the Chicago Public Schools. I also served as the Education Program Officer at the Fry Foundation and taught as a librarian in Chicago Public Schools.
I love the work of the BEF because it is dedicated to supporting teachers and the district as they improve, innovate, and renew teaching and learning. In addition to the BEF, my volunteer time is spent with the Lawrence PTO and Temple Ohabei Shalom. I also enjoy watching Bollywood rom-coms, playing flute, and writing poetry.